As promised, I have a photograph of the finished favor I made for my sister's sprinkle. I was beyond thrilled when I wrote about my
dollar store score of pink pitchers.
The finished favor came out pretty darn cute- and usable too. Gotta love usable favors.
Here is our tablescape. Only fourteen guests made it easy to set one long table. The colors are a little saturated in this photo but everything was pink and red.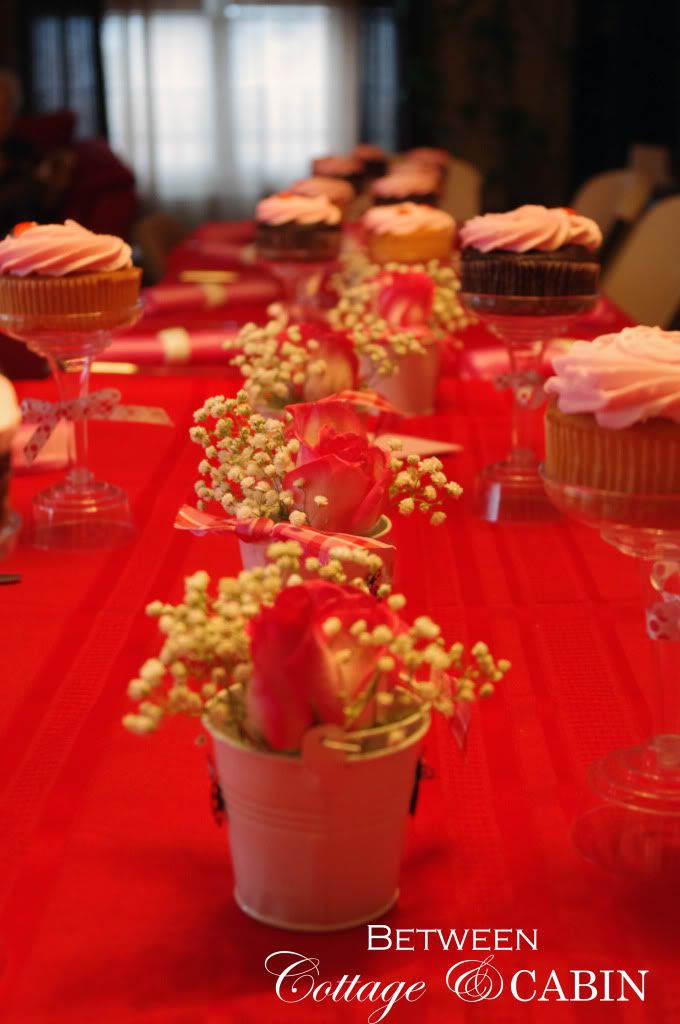 Down the center of the table were little white pails filled with pink roses and baby's breath.
Each guest had their own cupcake in a pedestal at their place setting.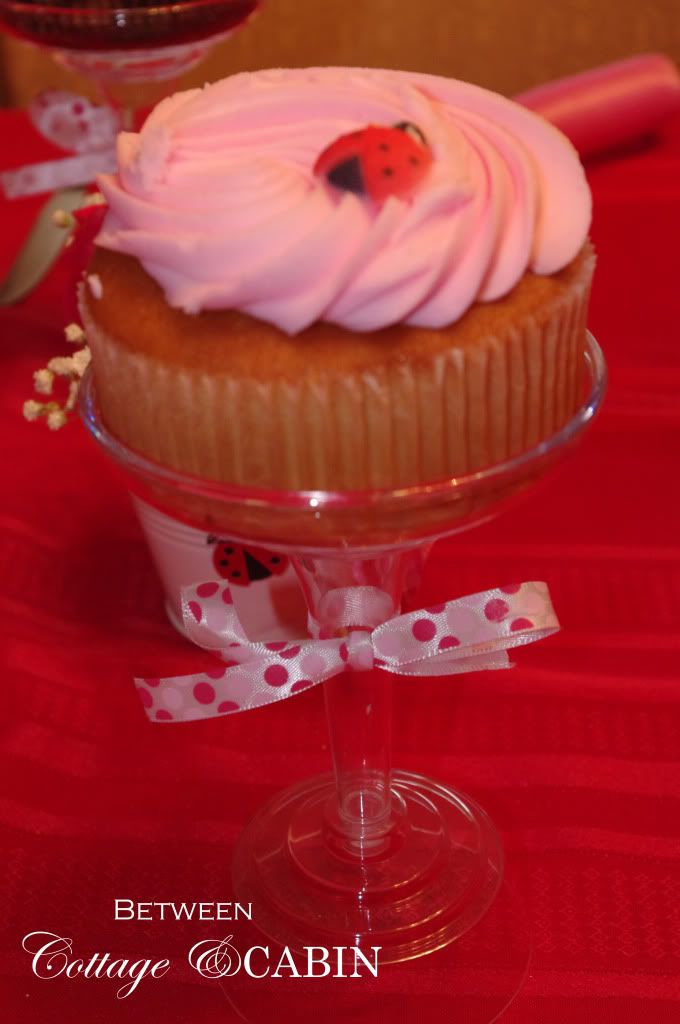 Sugar ladybugs on the top of each pink cupcake.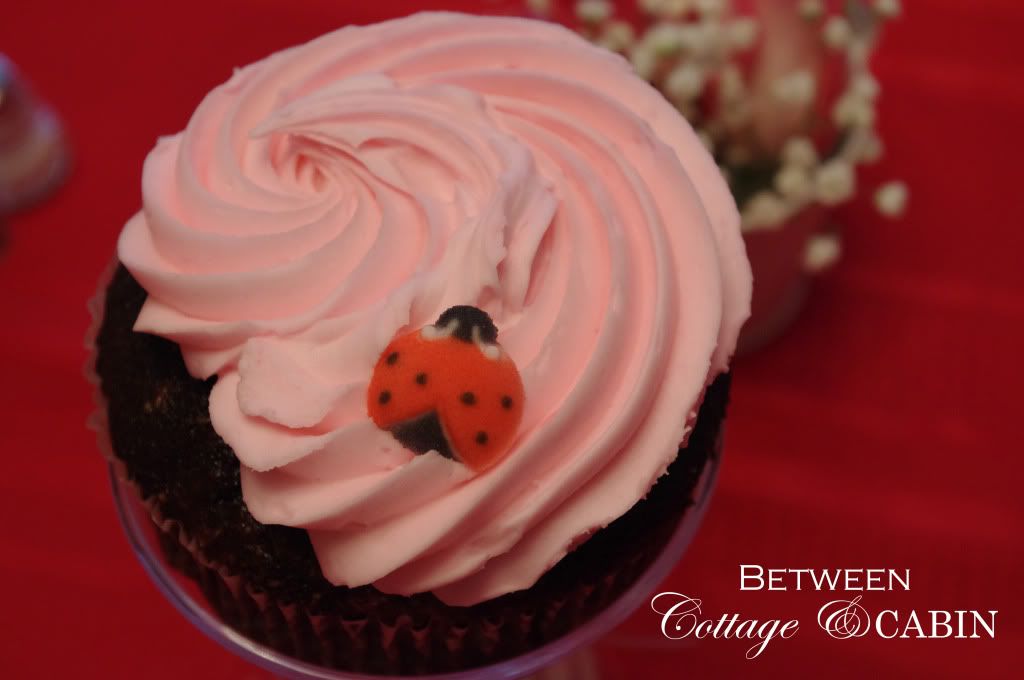 A "shower" can of roses and a little ladybug welcome guests.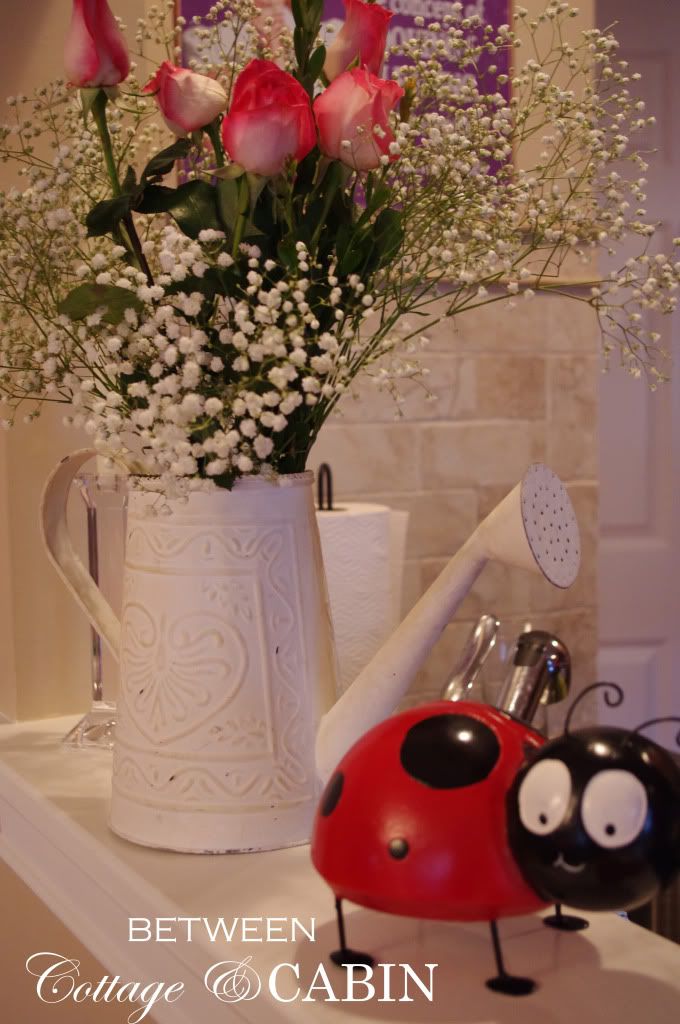 A basket of ladybug bath goodies.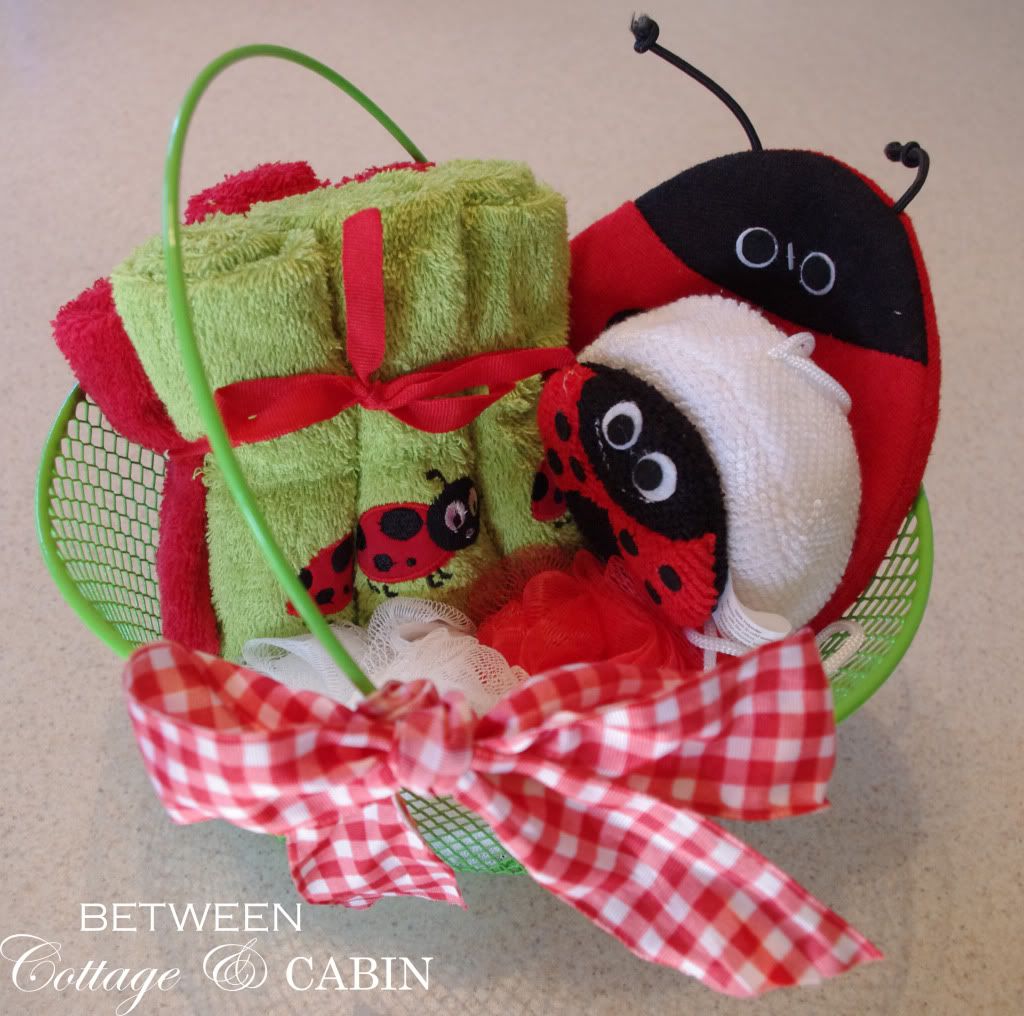 My sister had lots of fun adding pink to her nursery but I still think I had more fun planning this party for her.