We tackled quite a few projects at the cabin this past weekend. The first one I am pretty excited about because it will make our lives there a little more organized.
This is the kitchenette wall before. It is not a very big area. We contemplated hanging a wall cabinet there but I didn't want to block any of the light that was coming out of the small window to the right.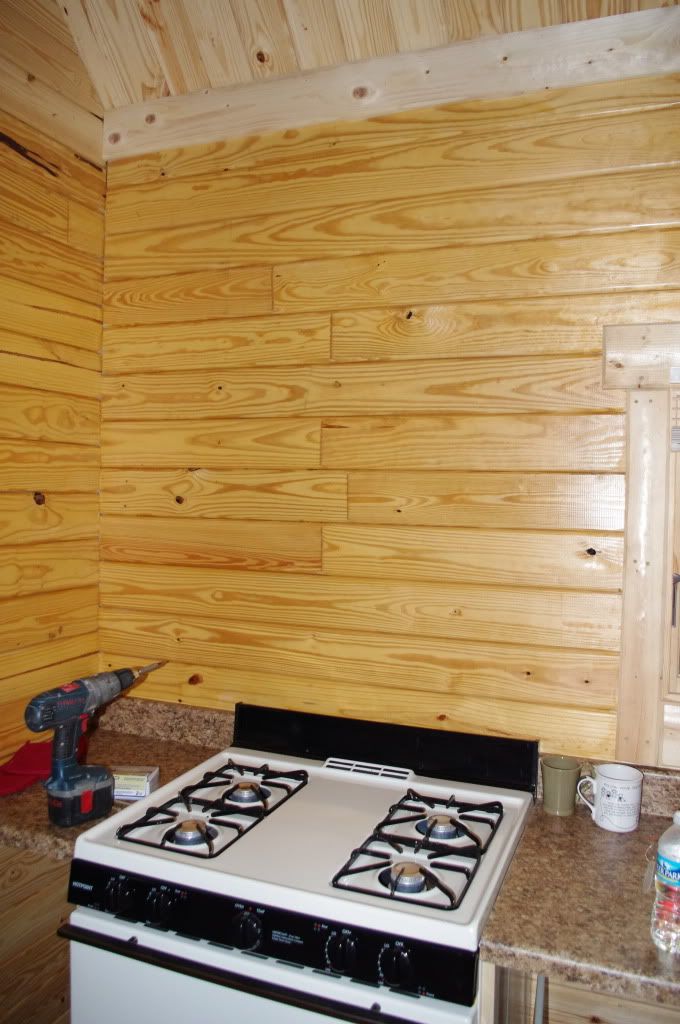 Instead we decided to put up open shelving. I really enjoy being able to see everything. We bought corbels and painted them black and distressed them. The shelves were stained cherry to match our table.
To keep life simple, I made one rule for myself about things I brought to the cabin- they have to be functional and decorative. I think these shelves are the perfect example of that.
We still need to put in lower cabinets but I am trying to persuade Mr. Cabin they need to be
RED
! Wish me luck!
Link Parties